Dutch FIFA official Richard Liesveld had a guardian angel: During the trip to the Eredivisie match between Roda Kerkrade and Vitesse Arnhem, he had just escaped his car in time before it began to blaze. It burnt out completely.
Liesveld, who accompanied Björn Kuipers to the European Championship 2012 as Additional Assistant Referee, heared a strange noise while driving so he stopped at the first gas station,
Dutch FA's press officer said
. He noticed nothing at first glance and wanted to continue, but then some people who wear near to the car warned him that his car was burning from underneath. Liesveld could get out safely, but was not able to take his referee equipment with him.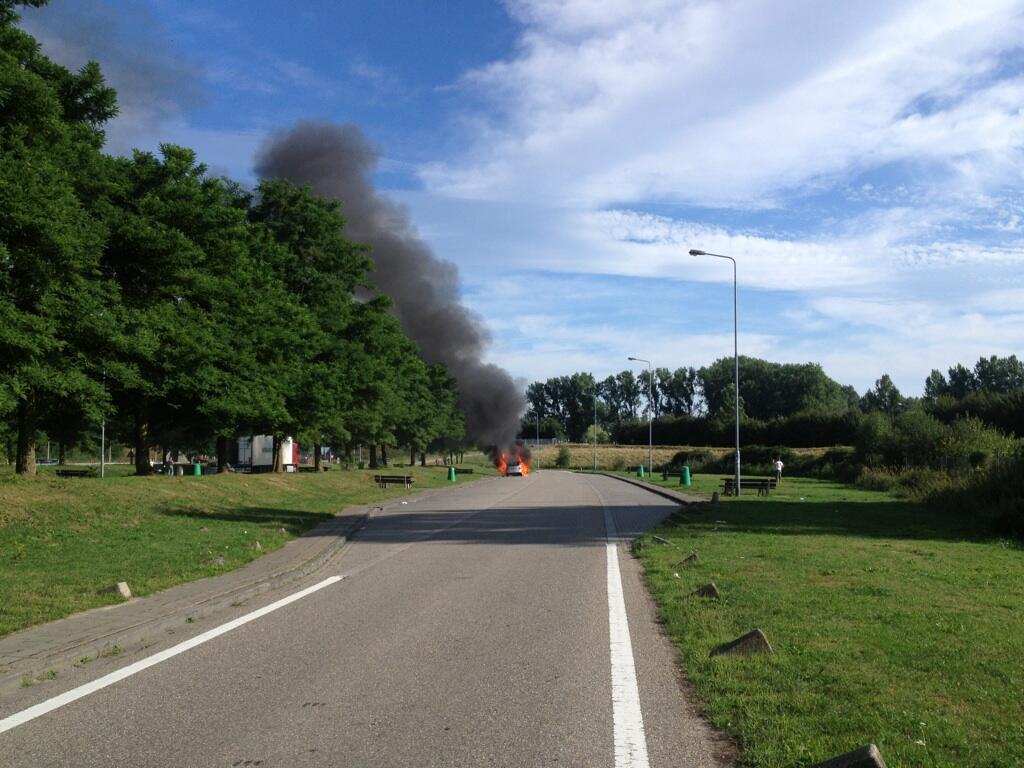 A witness
said on Twitter
that they couldn't get closer (see picture above) because glass was going everywhere.
Ed Janssen replaced Liesveld in the match, so that the match did not have to be cancelled. The Dutch Police is investigating the case. The Dutch FA has stated that it had been a technical issue.